Phil Ivey's legal woes have been well documented in recent years, with his "edge sorting" feud with Borgata being dragged through numerous courts before eventually being settled in favour of the casino. With the case now having been ruled upon by the highest court of appeal, you might think that Ivey would now be free to get back to living his life and earning a living. Borgata, it seems have other ideas, as Ivey discovered at this year's WSOP when the casino came after his $50K Player's Championship winnings.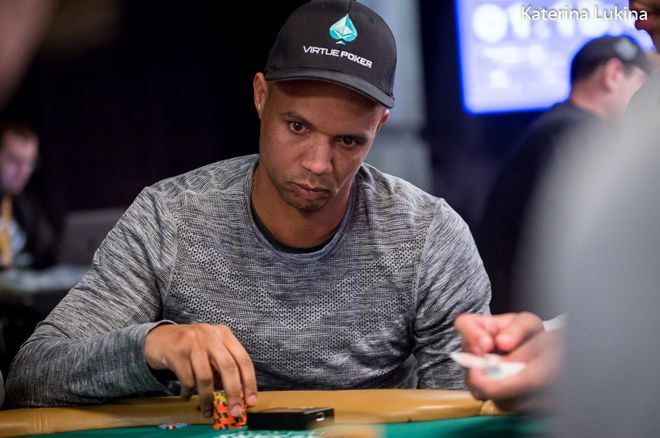 Edge sorting
Phil Ivey's legal problems first came to light following Baccarat sessions at Crockfords Casino in London and Borgata Casino in Atlantic City. Ivey won upwards of $10 million at each casino, but Crockfords suspected foul play and refused to pay Ivey's winnings, at which point the legal wrangling began.
The casino alleged that when Ivey and his friend Cheung Yin Sun played Baccarat, their request to the dealer to spin some cards around 180 degrees before putting them back in the deck constituted cheating.
Ivey and his alleged accomplice had been making use of a tiny design flaw along the edges of the cards where a pattern on the back had been cut in a different place along the opposing edge of each card during their manufacturing. This meant that a very slight difference in pattern was visible along each card edge. Through their request to the dealer to flip strong cards around before replacing them into the deck, they were able to get an idea of what the top card on the deck was while playing future hands.
Subsequent rulings
The Baccarat session took place in 2012, but it was not until 2017 that Ivey had taken his case through all the appeals courts in the UK, right up to the Supreme Court, which ruled in favour of Crockfords. Borgata Casino had taken similar legal action against the $10.1 million Ivey had won from them and were also successful. Ivey was ordered to pay back the money, but he then withheld those payments. The casino was unable to uncover assets in New Jersey to seize, and as reported by Flush Draw, successfully applied to go after Ivey's Nevada assets in February of this year.
Wider impact and WSOP 2019
During those several years of legal disputes, Ivey's appearances in highly publicised events such as the WSOP were sparse. To the dismay of his fans, Ivey rarely participated in WSOP events, allowing Phil Hellmuth to gradually extend his lead in the all-time bracelet counts. In 2018 however, poker's biggest star did return to the WSOP stage, also attending the WSOP this summer. The poker world watched his return with interest, but in the wake of a federal court's approval to seize assets in Nevada, Borgata were watching too.
Ivey's performance in the $50K Player's Championship was the trigger. Having led the way during the late stages, Ivey busted out in 8th and then collected $124,410 in prize money – in theory.
According to Flushdraw.net, representatives of Borgata served a writ demanding seizure of that payment on the exact day Ivey busted out. Whether the WSOP did hand those funds straight over to Borgata or not is unknown, but if Ivey had been made aware of the writ in the morning before he resumed playing the $50K Player's Championship as the commanding chipleader, it would raise interesting questions about the manner in which he subsequently crashed out in 8th before busting the Main Event inside one hour.
I don't feel so bad that I'm playing the @wsop main event in the cheap seats since this guy just walked in and sat down in the storage room of the @RioVegas… @PokerNews pic.twitter.com/GkyCoz47mR

— Mark J (@MarkyPG) July 5, 2019
Could Ivey have intentionally spewed off to spite Borgata in the knowledge that any winnings were about to be seized? Having already shown legal belligerence toward Borgata, and with his court-ordered payments yet unpaid, anything is surely possible.
Watch: The Day That Phil Ivey Won £7.8m From Crockfords Casino
Article by Craig Bradshaw